Info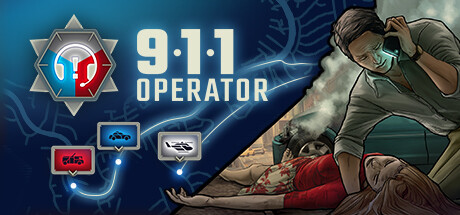 Steam link: https://store.steampowered.com/app/503560/
Short Description: Game about the difficult work of people that manage emergency lines and services. Your task is to answer incoming calls and to react properly - give first aid instructions, advise, dispatch correct number of firemen / police / ambulances, or sometimes - just ignore the call. Play on ANY CITY in the world!
Platforms: Windows Mac
Publishers: Games Operators, PlayWay S.A.
Developer: Jutsu Games
Release: Feb 24, 2017 (3 years, 4 months ago)
Price: $14.99 $1.49 -90%
Reviews: 8,146
Score: 9/10
Followers: 44,784
Tags: 2D Addictive Atmospheric Casual Choices Matter Crime Drama Education Indie Management Mature Minimalist Moddable Modern Realistic Real Time Tactics Simulation Singleplayer Strategy Tactical
Genres: Casual, Indie, Simulation, Strategy
Revenue
Revenue Estimate: ~$2.3 million