Info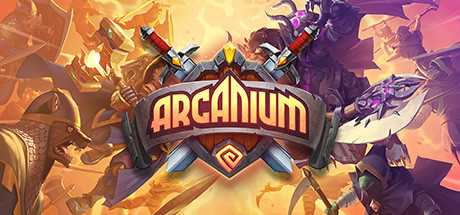 Steam link: https://store.steampowered.com/app/1056840/
Short Description: Arcanium is an Open-world, Strategy Card Adventure that merges Roguelite and Deckbuilding genres like never before. Control your party of three heroes, craft your deck, unlock a vast amount of cards and items and save the world of Arzu from corruption!
Platforms: Windows
Publisher: Rogue Games, Inc.
Developer: Supercombo, Inc.
Release: Dec 8, 2020 (2 years, 5 months ago)
Price: $19.99
Reviews: 539
Score: 9/10
Followers: 4,270
Tags: Adventure Card Battler Card Game Colorful Deckbuilding Fantasy Hand-drawn Indie Magic Roguelike Roguelike Deckbuilder Roguelite RPG Singleplayer Strategy Tactical Tactical RPG Trading Card Game Turn-Based Combat Turn-Based Strategy
Genres: Adventure, RPG, Strategy
Revenue
Revenue Estimate: ~$210,000