Info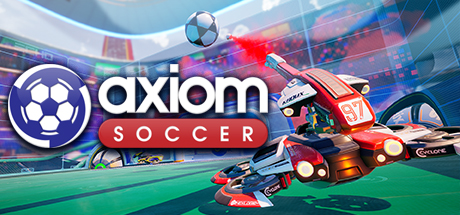 Steam link: https://store.steampowered.com/app/903730/
Short Description: Axiom Soccer is a high speed evolution of vehicular soccer combining fast-paced driving with tactical shooting mechanics for a new soccer experience. Inspired by real world ball games, go it alone or team up with friends and blast through divisions to pursue Axiom Soccer championship glory.
Platforms: Windows
Publisher: Earthbound Games Ltd.
Developer: Earthbound Games Ltd.
Release: Apr 11, 2019 (2 years, 2 months ago) Early Access
Price: $0.00
Reviews: 380
Score: 6/10
Followers: 1,570
Tags: Action Arena Shooter Competitive Co-op Early Access eSports Fast-Paced Flight Free to Play Indie Multiplayer Online Co-Op PvP Racing Shooter Soccer Sports Team-Based Third Person Third-Person Shooter
Genres: Action, Casual, Early Access, Free to Play, Indie, Racing, Sports
Revenue
Revenue Estimate: ~$0