Info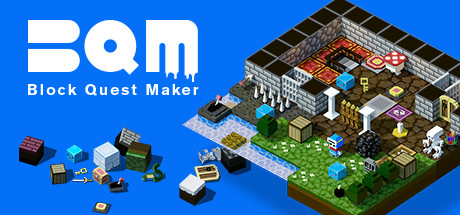 Steam link: https://store.steampowered.com/app/865930/
Short Description: It is time for your childhood dream to come true - create your own game! This is not a simple puzzle builder, but rather an RPG maker. Design your own dungeons and share them with fans all over the world! In the world of BQM, you can challenge sophisticated dungeons and build your own evil ones!
Platforms: Windows Mac
Publishers: Gamera Game, idealCat
Developer: Wonderland Kazakiri inc.
Release: Jul 26, 2018 (2 years, 9 months ago)
Price: $9.99
Reviews: 76
Score: 7/10
Followers: 3,142
Tags: Action Building Casual Classic Indie Level Editor RPG Sandbox Simulation
Genres: Action, Casual, Indie, RPG, Simulation
Revenue
Revenue Estimate: ~$15,000