Info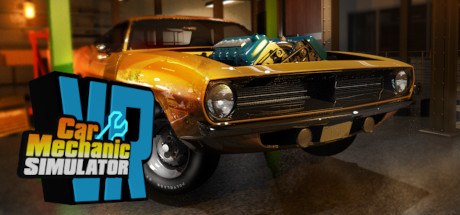 Steam link: https://store.steampowered.com/app/1088770/
Short Description: Become a real car mechanic in VR. Build, repair, paint, tune, and drive cars in the fully 3D world. Realistic work with tools and car parts. Growth and expand your repair service empire. The most detailed automobile simulation game on VR. Buy old vehicles, renovate them, and sell with profit!
Platforms: Windows VR Required
Publisher: PlayWay S.A.
Developers: GameFormatic S.A., Red Dot Games
Release: Jun 8, 2021 (1 week, 3 days ago)
Price: $19.99
Reviews: 58
Score: 6/10
Followers: 2,539
Tags: Atmospheric Automobile Sim Building Crafting Driving Economy Education Family Friendly First-Person Great Soundtrack Inventory Management Management Moddable Physics Racing Realistic Relaxing Simulation Singleplayer VR
Genres: Racing, Simulation
Revenue
Revenue Estimate: ~$22,000