Info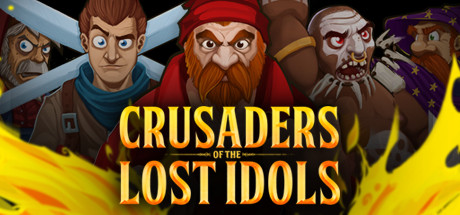 Steam link: https://store.steampowered.com/app/402840/
Short Description: Crusaders of the Lost Idols is an idle game of heroic awesomeness! Create a band of fighters to fight monsters, earn gold and create strategies for the perfect formations over multiple campaigns! Upgrade your heroes, collect unique gear, and unlock new Crusaders in regular new events.
Platforms: Windows Mac
Publisher: Codename Entertainment Inc.
Developer: Codename Entertainment Inc.
Release: Oct 13, 2015 (5 years, 8 months ago)
Price: $0.00
Reviews: 2,703
Score: 9/10
Followers: 5,514
Tags: 2D Action Addictive Casual Clicker Fantasy Free to Play Funny Idler Indie Multiplayer RPG Singleplayer Strategy Zombies
Genres: Casual, Free to Play, Indie
Revenue
Revenue Estimate: ~$0