Info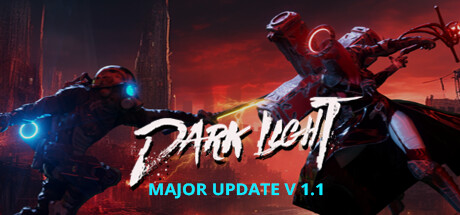 Steam link: https://store.steampowered.com/app/1134520/
Short Description: Dark Light is a Sci-fi 2D action-platformer, metroidvania, souls-like inspired game. Explore apocalypse cyberpunk world full of supernatural beings. Encounter and defeat creatures of darkness which are invisible to the naked eye, detected only with the light source of your drone.
Platforms: Windows Mac
Publishers: Maple Whispering Limited, Mirari&Co.
Developer: Mirari&Co.
Release: May 8, 2020 (11 months, 1 week ago) Early Access
Price: $14.99
Reviews: 165
Score: 7/10
Followers: 5,536
Tags: 2D Action Adventure Atmospheric Cyberpunk Dark Difficult Early Access Gore Great Soundtrack Horror Indie Metroidvania Platformer Post-apocalyptic Sci-fi Singleplayer Souls-like Violent Zombies
Genres: Action, Adventure, Early Access
Revenue
Revenue Estimate: ~$47,000