Info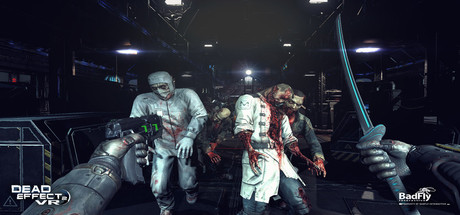 Steam link: https://store.steampowered.com/app/646200/
Short Description: Dead Effect 2 is the newest addition to the acclaimed Dead Effect franchise. This action sci-fi shooter is looking to push the boundaries of first-person shooters to new levels with slick graphics, rich narrative and RPG elements.
Platforms: Windows VR Required
Publisher: App Holdings
Developer: BadFly Interactive, a.s.
Release: Oct 3, 2017 (4 years, 3 months ago)
Price: $24.99
Reviews: 1,060
Score: 9/10
Followers: 6,031
Tags: Action Co-op First-Person FPS Gore Horror Indie RPG Shooter Singleplayer Violent VR Zombies
Genres: Action, Indie, RPG
Revenue
Revenue Estimate: ~$510,000