Info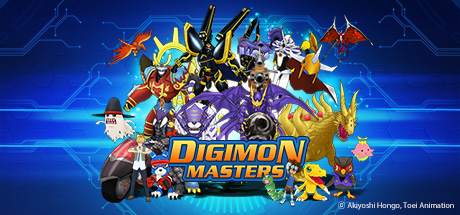 Steam link: https://store.steampowered.com/app/537180/
Short Description: Digimon Masters is the latest MMO featuring the ever-popular Digimon franchise. This long awaited game will feature a deeper RPG experience, enhanced graphics and adrenaline-pumping real-time combat. Both new and long-time Digimon fans can now immerse themselves into this new epic adventure with their very own Digimons.
Platforms: Windows
Publisher: MOVE ON USA CO.
Developer: Move Games Co., Ltd.
Release: Nov 3, 2016 (4 years, 6 months ago)
Price: $0.00
Reviews: 7,046
Score: 6/10
Followers: 34,516
Tags: Action Action-Adventure Action RPG Adventure Anime Arcade Casual Co-op Creature Collector Dating Sim Fantasy Free to Play Massively Multiplayer MMORPG Multiplayer Online Co-Op Open World RPG Singleplayer Survival
Genres: Action, Adventure, Casual, Free to Play, Massively Multiplayer, RPG
Revenue
Revenue Estimate: ~$0