Info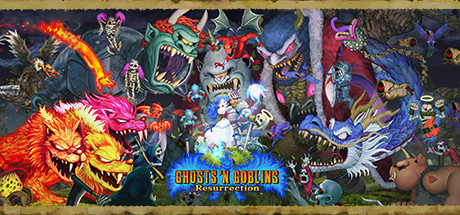 Steam link: https://store.steampowered.com/app/1375400/
Short Description: Watch as this nostalgic yet completely reimagined storybook world unravels before your very eyes. Taking cues from both Ghosts 'n Goblins and Ghouls 'n Ghosts and giving birth to something entirely new, Resurrection is a title worthy of its name.
Platforms: Windows
Publisher: CAPCOM Co., Ltd.
Developer: CAPCOM Co., Ltd.
Release: June 1, 2021 Coming Soon
Price: $29.99
Reviews: N/A
Score: N/A
Followers: 556
Tags: 1980s 2D 2D Platformer Action Co-op Dark Dark Fantasy Demons Dragons Hand-drawn Local Co-Op Magic Multiple Endings Old School PvE Retro Score Attack Side Scroller Singleplayer Zombies
Genres: Action
Revenue
Revenue Estimate: ~$ N/A