Info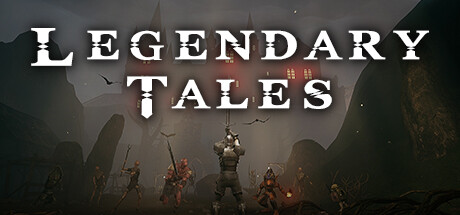 Steam link: https://store.steampowered.com/app/1465070/
Short Description: Legendary tales is a VR Action roleplaying game with up to 4 player co-op. Collect items, enhance your abilities and fight your way through an ever changing dungeon to make your own Legendary Tales.
Platforms: Windows VR Required
Publisher: Urban Wolf Games Inc.
Developer: Urban Wolf Games Inc.
Release: Sep 8, 2021 (4 months, 3 weeks ago) Early Access
Price: $34.99
Reviews: 888
Score: 9/10
Followers: 11,421
Tags: Action Action-Adventure Action RPG Adventure Combat Dark Fantasy Dungeon Crawler Early Access Fantasy Gore Indie Magic Medieval Online Co-Op PvE RPG Simulation Souls-like Swordplay VR
Genres: Action, Adventure, Early Access, Indie, RPG, Simulation
Revenue
Revenue Estimate: ~$600,000