Info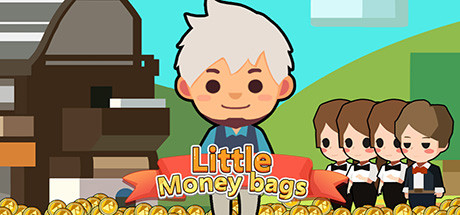 Steam link: https://store.steampowered.com/app/1560540/
Short Description: Little Moneybags is a business simulator for money lovers. It's super simple to play yet hard to master. Now, you can experience an adventure journey from moneyless to a super billionaire. Just start your business, maintain it for a while and let the cash flow to your pocket.
Platforms: Windows
Publisher: VieweR Technology Co., Limited
Developer: Dreamo Tech.
Release: Apr 1, 2021 (2 weeks, 1 day ago)
Price: $0.00
Reviews: 6
Score: 0/10
Followers: 23
Tags: 2D 2D Platformer Cartoon Cartoony Casual Clicker Colorful Cute Economy Funny Hand-drawn Life Sim Management Minimalist Modern Multiplayer PvP Relaxing Simulation Strategy RPG
Genres: Casual, Free to Play, RPG, Simulation
Revenue
Revenue Estimate: ~$0