Info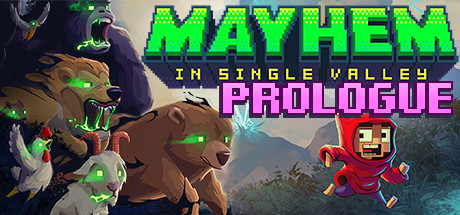 Steam link: https://store.steampowered.com/app/1612280/
Short Description: Mayhem in Single Valley: Prologue is the first chapter of a fast-paced, puzzle-loaded action adventure about housework, zombie hoards, family dinners and radioactive squirrels. Oh, and you have to prevent the end of the world while keeping everyone from finding out it was all your fault.
Platforms: Windows
Publisher: tinyBuild
Developer: Fluxscopic Ltd.
Release: May 6, 2021 (4 days, 5 hours ago)
Price: $0.00
Reviews: 1
Score: 0/10
Followers: 30
Tags: 3D 3D Platformer Adventure Atmospheric Cute Dark Humor Difficult Exploration Funny Horror Indie Isometric Metroidvania Physics Pixel Graphics Platformer Puzzle Puzzle Platformer Singleplayer Story Rich
Genres: Action, Adventure, Indie
Revenue
Revenue Estimate: ~$0