Info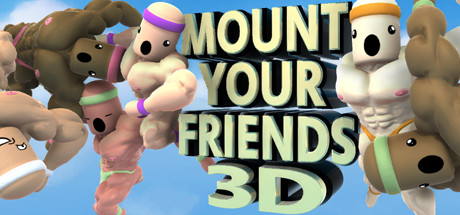 Steam link: https://store.steampowered.com/app/441010/
Short Description: Join in the great simulated sportslike experience of friend mounting! Assemble a team and climb your way to the top! Mount Your Friends 3D brings mounting to the third dimension, with the same classic innuendo that made you slightly uncomfortable back in the day.
Platforms: Windows Mac
Publisher: Stegersaurus Software Inc.
Developer: Stegersaurus Software Inc.
Release: Feb 23, 2018 (4 years, 5 months ago)
Price: $6.99
Reviews: 291
Score: 9/10
Followers: 3,218
Tags: 3D 3D Platformer 4 Player Local Action Arcade Comedy Competitive Funny Indie Local Multiplayer Mature Memes Multiplayer Nudity Online Co-Op Physics Platformer Sexual Content Simulation Sports
Genres: Action, Indie, Simulation, Sports
Revenue
Revenue Estimate: ~$39,000