Info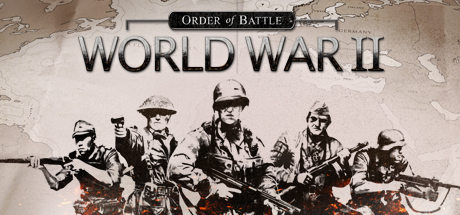 Steam link: https://store.steampowered.com/app/312450/
Short Description: Order of Battle: World War II is a breath of fresh air for all strategy fans. It is a game that takes wargaming to a new level by upgrading every single game element and rebooting the genre for a new generation of players.
Platforms: Windows Mac
Publisher: Slitherine Ltd.
Developer: The Artistocrats
Release: Apr 30, 2015 (6 years, 1 month ago)
Price: $0.00
Reviews: 2,178
Score: 7/10
Followers: 17,056
Tags: Asynchronous Multiplayer Co-op Free to Play Hex Grid Historical Level Editor Moddable Multiplayer Replay Value Simulation Singleplayer Strategy Tactical Turn-Based Turn-Based Combat Turn-Based Strategy Turn-Based Tactics War Wargame World War II
Genres: Free to Play, Simulation, Strategy
Revenue
Revenue Estimate: ~$0