Info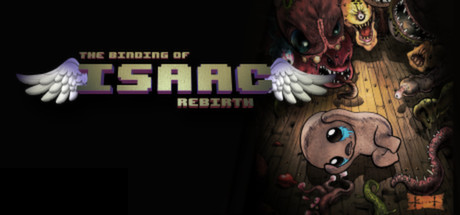 Steam link: https://store.steampowered.com/app/250900/
Short Description: The Binding of Isaac: Rebirth is a randomly generated action RPG shooter with heavy Rogue-like elements. Following Isaac on his journey players will find bizarre treasures that change Isaac's form giving him super human abilities and enabling him to fight off droves of mysterious creatures, discover secrets and fight his way to safety.
Platforms: Windows Mac Linux
Publisher: Nicalis, Inc.
Developers: Edmund McMillen, Nicalis, Inc.
Release: Nov 4, 2014 (6 years, 4 months ago)
Price: $14.99
Reviews: 112,198
Score: 10/10
Followers: 207,864
Tags: 2D Action Action Roguelike Atmospheric Co-op Dark Difficult Dungeon Crawler Gore Great Soundtrack Horror Indie Local Co-Op Pixel Graphics Procedural Generation Remake Replay Value Roguelike Roguelite Singleplayer
Genres: Action
Revenue
Revenue Estimate: ~$32 million