Info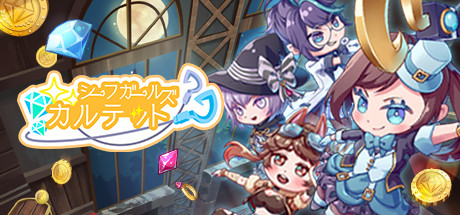 Steam link: https://store.steampowered.com/app/1388740/
Short Description: Thief Girls Quartet tells the story of a group of thieving girls who steal valuable treasures that an evil merchant has hidden in a giant tower. The thieving girls can move around freely using wires. Let's find the treasure that lies at the top of the tower together!
Platforms: Windows
Publisher: Denyudo Inc.
Developer: Denyudo Inc.
Release: Feb 3, 2021 (3 weeks, 6 days ago)
Price: $8.99
Reviews: 1
Score: 0/10
Followers: 51
Tags: 2.5D 4 Player Local Action Casual Character Action Game Co-op Cute Early Access Indie Local Co-Op Local Multiplayer Magic Medieval Multiplayer Online Co-Op Singleplayer Spectacle fighter
Genres: Action, Casual, Indie
Revenue
Revenue Estimate: ~$170