Info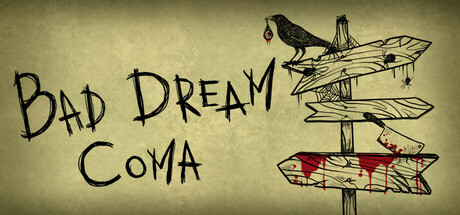 Steam link: https://store.steampowered.com/app/538070/
Short Description: Welcome in Bad Dream: Coma. A point&click game where unique minimalistic art style creates an unforgettable and atmospheric experience. Travel through the surreal and disturbing dreamland where everything depends on your actions. You can't die but you can suffer greatly...
Platforms: Windows Mac
Publishers: Games Box, Ultimate Games S.A.
Developer: Desert Fox
Release: Mar 9, 2017 (4 years, 7 months ago)
Price: $8.99 $0.89 -90%
Reviews: 1,394
Score: 9/10
Followers: 4,426
Tags: 2D Adventure Atmospheric Casual Dark Gore Hand-drawn Horror Indie Multiple Endings Point & Click Psychological Horror Puzzle Singleplayer Surreal
Genres: Adventure, Indie
Revenue
Revenue Estimate: ~$240,000