Info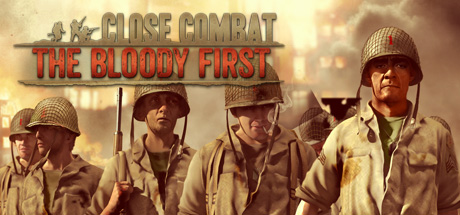 Steam link: https://store.steampowered.com/app/811880/
Short Description: Close Combat: The Bloody First is the latest release in the critically-acclaimed Close Combat series, and the first using the new 3D Archon engine. With this Close Combat: The Bloody First combines classic Close Combat tactical gameplay with battles fought across a wide variety of diverse 3D landscapes including craggy ridgelines, narrow...
Platforms: Windows
Publisher: Slitherine Ltd.
Developer: Slitherine Ltd.
Release: Oct 3, 2019 (2 years, 10 months ago)
Price: $39.99
Reviews: 338
Score: 6/10
Followers: 6,115
Tags: Artificial Intelligence Great Soundtrack Historical Military Multiplayer Real-Time Real Time Tactics Real-Time with Pause Replay Value Resource Management Simulation Singleplayer Strategy Tactical Tanks Turn-Based Tactics War Wargame World War II
Genres: Simulation, Strategy
Revenue
Revenue Estimate: ~$260,000